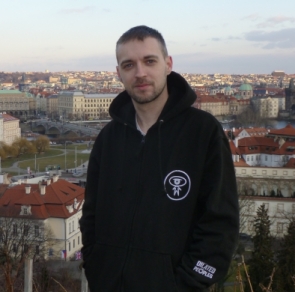 Hi! I am Theo, born and raised in Larissa, Greece, but the last 6 years I've been living and working in Prague, Czech Republic. I hold a Bachelor's degree from the Department of Computer Science and Telecommunications, Technological Educational Institute of Larissa.
I currently work for SUSE Linux s.r.o. as Systems Administrator. I also contribute a lot to the openSUSE Project, mainly on the maintenance and automation of the infrastructure, as member of the openSUSE Heroes team (but also in other areas, such as packaging, documentation translation and conference organizing).
I am a heavy Free and Open Source user, contributor and developer. My main areas of interest are infrastructure administration and automation. I've been a user and contributor on configuration management, orchestration and other DevOps technologies for around 10 years already; before they started being modern and cool :) Thus I am always interested in learning new infrastructure technologies, languages and products.
Apart from contributing to open source, I like also to spend my free time on improving my czech language skills, movies, travelling and music (at home or going to concerts). I listen mainly to 90s rap. I always tend to visit record stores on my travels, as I'm also a vinyl collector.
---